The Lecht huidige weersomstandigheden
Users Viewed Next:
(Gevorderd)
Users Viewed Next:
(Kaarten)
Users Viewed Next:
(Skigebied Info)
---
Huidige weersomstandigheden en live observatie in The Lecht op basis van het dichtstbijzijnde weerstation (inclusief METAR, SYNOP, maritieme en quickscat windgegevens). De is meest betrouwbare plaats op snow-forecast.com voor de weersomstandigheden in The Lecht. Kijk ook naar de kaarten bedekkingen voor het huidige weer voor onze interactieve weerkaarten.
Huidige weersomstandigheden in de buurt van The Lecht
zoals gerapporteerd door 5 dichtstbijzijnde weerstations

Live weerstoestand in The Lecht
Resort
Sneeuw Diepte
Temp. (°

C

)
Wind (

km/h

)
Weer
Bovenaan lift:

0.0

 

m

Onderaan lift:

0.0

 

m
Latest webcam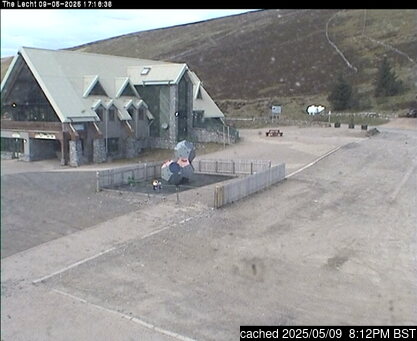 ---
* NOTA: niet alle weerstations werken de gegevens met dezelfde frequentie bij, daarom kunnen sommige skigebieden gegevens tonen die niet het dichtst in de buurt liggen.