Word een Eyeball Reporter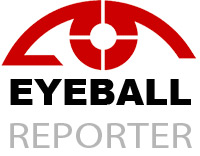 Als u in of in de buurt van een skigebied leeft, of een bedrijf hebt zoals een skischool, winkel of hotel in de buurt van een plaats waarvoor we een weersverwachting aanbieden, zoeken we altijd naar partners om ons te helpen de ervaring voor bezoekers van dit skigebied te verbeteren.
Een Ooggetuige sneeuwbericht maken is snel en eenvoudig via twitter en verschijnt onmiddellijk op de 6-daagse sneeuwverwachting pagina.
Om te beginnen, stuur een e-mail: met uw gegevens en de wintersportgebieden waarover je kunt rapporteren en we sturen je alle noodzakelijke informatie. Als u een bedrijf heeft en een gratis link wilt in ruil voor regelmatige actualisaties, is dit iets wat we reporters graag willen aanbieden..