- No snowflake ever falls in the wrong place -
---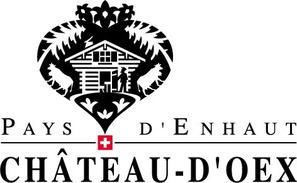 Château d'Oex
at 2200 m hoogte
Gepubliceerd door Snow-Forecast.com om:
12 pm (lokale tijd) / 17 Jan 2021
Weersamenvatting voor volgende 0-3 dagen:
Matige Sneeuwval, zwaarste op zondagmiddag. Temperaturen onder het vriespunt (max -3°C op dinsdagochtend, min -11°C op zondagavond). Wind zal licht zijn over het algemeen.
Weersamenvatting voor volgende 4-6 dagen:
Zware sneeuwval, zwaarste tijdens vrijdagavond. Temperaturen onder het vriespunt (max -1°C op woensdagochtend, min -9°C op vrijdagavond). Afnemende wind (frisse wind van de ZW op donderdagochtend, Lichte wind van de WNW bij vrijdagavond).
Samenvatting
Vocht.%

Dit rapport bijwerken:
Dien live sneeuwomstandigheden in bij snow-forecast.com


Het sneeuwrapport werd opgesteld door snow-forecast.com
Popular Château d'Oex Pages
---
Sneeuwomstandigheden Château d'Oex
Sneeuwdiepte op de top:
—
Sneeuwdiepte beneden:
—
Diepte verse sneeuw:

8

 

cm

Laatste sneeuwval:
17 Jan 2021
---
Snow-Forecast Partner Offers
---
Sneeuwhistorie
Week 3 in January heeft gemiddeld:
0.3

Bluebird-poederdagen

Verse sneeuw, meestal zonnig, lichte wind.

2.4

Poederdagen

Verse sneeuw, vrij zonnig, wat wind.

1.9

Bluebird-dagen

Gemiddelde sneeuw, meestal zonnig, lichte wind.
---
Voorspelde sneeuwval in Château d'Oex
Château d'Oex Resort Webcam Meest recente Château d'Oex webcam beeld
De bovenstaande tabel toont de weersverwachting voor Château d'Oex op een specifieke hoogte van 2200 m. Onze uiterst precieze weermodellen berekenen sneeuwverwachtingen voor de top, midden en dalstations van Château d'Oex. Voor weersverwachtingen op andere hoogtes, gebruik de tabbladen boven de tabel. Voor meer weer overzicht, zie de weerkaart van Switzerland.
Klik hier voor meer informatie over sneeuwhoogten en hoe we onze temperaturen berekenen.
Skigebied wordt ook geschreven als Chateau d'Oex.
Recensies van bezoekers van Château d'Oex
Algemeen 3.1 Gebaseerd op 2 Stem(men).
Gratis Snow-Forecast.com weer-widget voor op je website
De skiweer-widget voor Château d'Oex is beschikbaar om gratis op te nemen op externe websites. De widget levert een dagelijkse samenvatting van onze sneeuwverwachtingen voor Château d'Oex en de huidige weersomstandigheden daar. Ga naar de configuratiepagina en volg de drie eenvoudige stappen om de aangepaste html-code te kopiëren en in uw site te plakken. U kunt de hoogte van de sneeuwvoorspelling kiezen (top, midden van de berg of dalstation) en metrische of imperiale eenheden voor de sneeuwverwachting, aangepast op uw eigen website…. Klik hier om de code te krijgen.