View forecast
---
Mount Washington
at 1336 m hoogte
Gepubliceerd door Snow-Forecast.com om:
10 pm (lokale tijd) / 14 Aug 2022
regen
buien

regen
buien

regen
buien

regen
buien

regen
buien

regen
buien

regen
buien
Weersamenvatting voor volgende 0-3 dagen:
Wat motregen, zwaarste tijdens maandagavond. Warm (max 22°C op woensdagmiddag, min 13°C op zondagavond). Wind zal licht zijn over het algemeen.
Weersamenvatting voor volgende 4-6 dagen:
Lichte regen (totaal 6.0mm), vallende meestal op donderdagavond. Warm (max 22°C op woensdagavond, min 14°C op vrijdagavond). Wind zal licht zijn over het algemeen.
Popular Mount Washington Pages
---
Sneeuwradar
Laatste sneeuwrapporten in de buurt van Mount Washington:

Geen recente sneeuwrapporten
Dien een rapport in
Sneeuwomstandigheden Mount Washington
| | |
| --- | --- |
| Sneeuwdiepte op de top: | — |
| Sneeuwdiepte beneden: | — |
| Diepte verse sneeuw: | — |
| Laatste sneeuwval: | — |
---
---
Sneeuwhistorie
Week 3 in August heeft gemiddeld:
0.0

Bluebird-poederdagen

Verse sneeuw, meestal zonnig, lichte wind.

0.0

Poederdagen

Verse sneeuw, vrij zonnig, wat wind.

0.0

Bluebird-dagen

Gemiddelde sneeuw, meestal zonnig, lichte wind.
---
Voorspelde sneeuwval in Mount Washington
Mount Washington Resort Webcam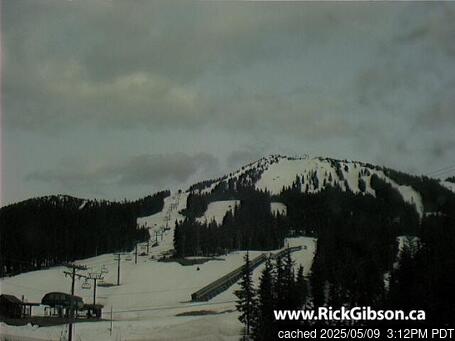 Meest recente Mount Washington webcam beeld
De bovenstaande tabel toont de weersverwachting voor Mount Washington op een specifieke hoogte van 1336 m. Onze uiterst precieze weermodellen berekenen sneeuwverwachtingen voor de top, midden en dalstations van Mount Washington. Voor weersverwachtingen op andere hoogtes, gebruik de tabbladen boven de tabel. Voor meer weer overzicht, zie de weerkaart van Canada.
Klik hier voor meer informatie over sneeuwhoogten en hoe we onze temperaturen berekenen.
Recensies van bezoekers van Mount Washington
Algemeen 3.3 Gebaseerd op 197 Stem(men) en 367 beoordelingen
chico van Canada schrijft:

Just got back. So far, it's been a perfect season on the mt. If you haven't been up, you should try and hit the slopes. Conditions are great.
Gratis Snow-Forecast.com weer-widget voor op je website
De skiweer-widget voor Mount Washington is beschikbaar om gratis op te nemen op externe websites. De widget levert een dagelijkse samenvatting van onze sneeuwverwachtingen voor Mount Washington en de huidige weersomstandigheden daar. Ga naar de configuratiepagina en volg de drie eenvoudige stappen om de aangepaste html-code te kopiëren en in uw site te plakken. U kunt de hoogte van de sneeuwvoorspelling kiezen (top, midden van de berg of dalstation) en metrische of imperiale eenheden voor de sneeuwverwachting, aangepast op uw eigen website…. Klik hier om de code te krijgen.