Wereld Sneeuw Overzicht
We hebben deze pagina gemaakt om u te helpen de beste sneeuwcondities te vinden. Het combineert verleden, huidig en toekomstige gegevensbronnen uit Snow-Forecast.com en woord regelmatig geactualiseerd. Het Sneeuw Overzicht wordt bijgewerkt op maandag en donderdag voor alle grote skigebieden. Live Ooggetuige Verslagen worden live getoond als ze via twitter door onze wereldwijde netwerk van verslaggevers zijn ingestuurd. De Skigebied Selectie lijsten geven lijsten van skigebieden uit de hele wereld aan waar nieuwe sneeuw wordt voorspeld, poeder wordt gemeld en de nieuwste sneeuwhoogtes.
SNOW NEWS UPDATED 29 JANUARY 2020

INTRODUCTION After the mostly dry and sunny start to the new year and new decade, there have been big changes in the weather over the past week for most of western Europe. This pattern is ongoing as we move towards February and the mid-point of the 19-20 ski season for most.
AUSTRIA REPORT After a mostly dry 8 or 9 days again, it is now snowing in Austria with heavy snowfall being driven in on strong winds for many of the country's resorts. The snow has arrived a little later than further west but some areas had 20cm by the end of Tuesday with 60cm (2 feet) expected at some by the end of Thursday. The most snow is expected in the west of the country on higher slopes, where the snow is already lying more than three metres deep on several Austrian glaciers.
FORECAST The snow currently falling across most Austrian ski areas is expected to continue falling over most until Thursday with a calmer period going into the weekend. More snow is on the way, albeit so far looking like lighter accumulations over the weekend and into next week. Temperatures should hover around freezing again, a little below at night and up on the slopes, a little above at lower elevation resorts and during the daytime.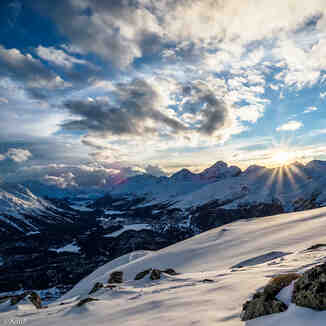 SWITZERLAND REPORT After another dry and sunny week following the snowfall the weekend before last, the snow has now moved in across much of Switzerland with some areas expecting around 60cm (2 feet) of fresh cover on upper slopes by the end of this week. The Portes du Soleil region, in the west of the country bordering France, was one of the first to report substantial snowfall with Champery (0/120cm / 0/48") reporting a 25cm (10") accumulation in the 24 hours to Tuesday, with similar amounts expected in to Wednesday. But similar falls are expected across the country. The fresh snow is welcome but the avalanche danger has also moved up to 3-4, considerable to high, in much of the west of Switzerland.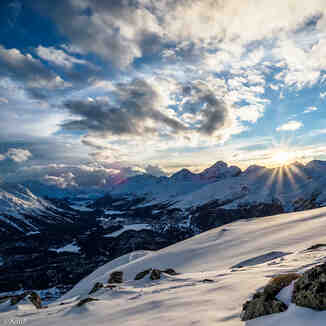 FORECAST It should stay very snowy through to Thursday across Switzerland. The heaviest snowfall will be in the west of the country in regions including Valais where up to 80cm (32") of snowfall are forecast. Here the avalanche danger will continue at level 4 on the scale to 5 (high) through this week. There will probably be less snowfall, more like 10-30cm (4-12") in the east of the country. Another wave of snow-bearing clouds are expected to move in during the latter half of the weekend after a quieter few days.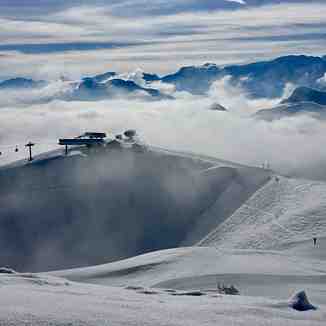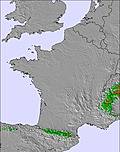 FRANCE REPORT Fresh snowfall has arrived in the French Alps with between 30 and 90cm (1-3 feet) of snow expected across the region by the end of Thursday. The snowfall comes after another dry 10 day period following the 20-40cm (8-16 inch) snowfalls the weekend before last which were the first significant snowfall since Christmas. It, therefore, looks like these new falls will be the biggest in the country since the first half of December. Val d'Isere (120/213cm / 48/85") was one of the first to report 20cm (8 inches) or more of snowfall on Tuesday morning and it is expected to be in the epicentre of the current storm, potentially seeing the 90cm/3 foot total, but other resorts should see similar amounts. The Portes du Soleil region also reported 25cm (10 inches) on day one of the current snowstorms. We must not forget the French Pyrenees as resorts here saw up to 1.5 metres (5 feet) of snowfall last week and another 30cm (1foot) at the start of this week, the biggest seven-day accumulations anywhere in Europe this season so far.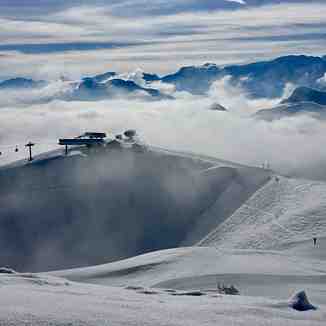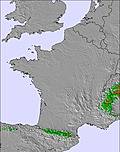 FORECAST After a mostly dry five weeks it is a very different forecast for the next seven days for much of France, with more snow on the way. The current storm will intensify for most on Wednesday bringing 30cm/1foot plus of new snow in 24 hours and then ease off for many on Thursday; however, whilst some French areas may then revert to clear skies, for many light-to-moderate snowfalls are expected to continue into the weekend.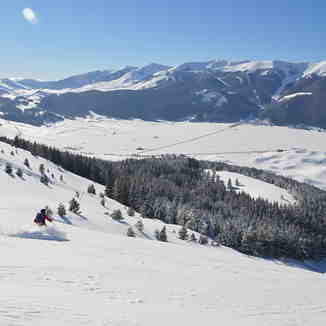 ITALY REPORT Italian ski areas are seeing significant snowfalls at present in the west of the country. Cervinia (110/250cm / 44/100") was one of the centres reporting 309cm (1 foot) of fresh snow in the first 24 hours of the current storm which is transforming conditions in the western Italian Alps at present and is likely to bring one of the biggest accumulations in the region for nearly two months by Friday. Further inland and in the east, in the Dolomites, it has remained sunny so far and though there is snow forecast, it looks like it will be much lighter.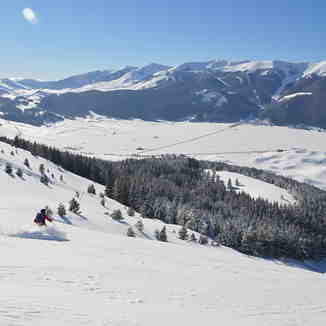 FORECAST Italy will continue to see heavy snowfall in the west and light snowfall in the east over the next few days. Along its borders with France and Switzerland some centres may get up to 60cm (2 feet) of snowfall, perhaps more in isolated cases. Over in the east more like 5-10cm (2-4 inches) with a fast return to sunny weather. Temperatures should much as they have been, varying between a few degrees above and a few below freezing through the day, warmer in the valleys.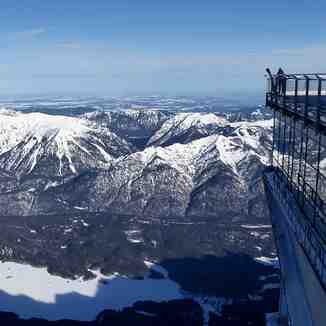 GERMANY REPORT It is still far from a vintage season on German slopes with most of the country's bigger ski areas getting by with a 10-30cm (54-12 inch) base on their lower slopes. But after the snowfall a week ago most of the bigger centres are now fully (or nearly fully) open at last with up to 90cm (3 feet) bases up top. The exception on snow depth is the country's highest area, the Zugspitze glacier (151/155cm / 60/62"), which is fully open with all 20km of slopes accessible. There's fresh snow falling at present on many of the country's ski areas too.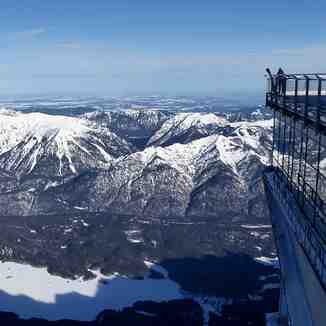 FORECAST The heaviest snow in Germany is forecast on Wednesday with snowfall continuing on to Thursday. Most areas should see 10-30cm of fresh snowfall which should further improve conditions across the country.

SCANDINAVIA REPORT Whilst winter has been a bit stop-start for much of Europe so far this season one bit, western Norway, has seen regular dumps almost daily for the past few months. Røldal (100/170cm / 40/68") reports another 10-15cm of fresh in the past 48 hours. Meanwhile, Voss Myrkdalen (80/200cm / 32/80"), is the first Scandinavia ski area to post a two metre base after heavy snowfall has continued here too. Elsewhere in Scandinavia, it's a mixed bag with great conditions in the north and east and too dry and/or warm and not enough snow in more southerly latitudes.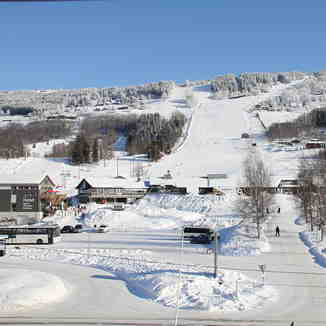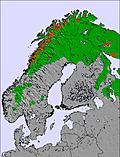 FORECAST There's no big change in the forecast over the coming week with western Norway due still more moderate-to-heavy snowfall later this week and into the weekend with another 30-40cm (12-16") likely in total by Sunday. Temperatures should hover around freezing with light winds. Further north up in Lapland we have a proper winter at present for the area, dry with temperatures around 20 degrees below freezing and no snow forecast.

SCOTLAND REPORT Scotland's ski areas are on a bit of a cycle of snowfall (heaviest in the west) followed by mild weather thawing cover largely back to the small areas maintained by all-weather snow-making systems, followed by a temperature dip and new snow re-starting the cycle. Currently, things are looking a little more promising again particularly on the west with Glencoe (0/20cm / 0/8") and Nevis Range (0/20cm / 0/") having had the most snowfall. Both currently have several natural runs open with fresh snowfall and more snow showers coming through.
FORECAST At present it's looking fairly promising by modern Scottish winter weather conditions for the coming week. Temperatures a little above freezing are likely but currently, it looks like just a degree or two rather than 5-10. Therefore, this should mean precipitation falling as more snow rather than rain or thawing weather. Strong winds are also forecast and conditions continue to look snowiest in the west.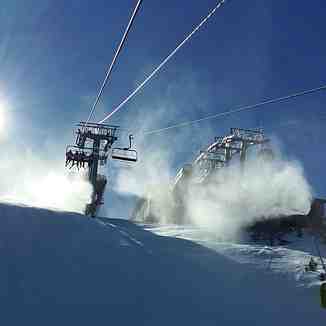 SPAIN / ANDORRA REPORT There was heavy snowfall in the Pyrenees lat week and as a result base depths in the region have almost doubled and the few runs that weren't already open now are, with most centres operating everything. The largest, Grandvalira (80/170cm / 32/68") reports all 210km (133 miles) of runs open, all 60+ lifts operating and all 130 pistes skiable, the best stats of the season so far.
FORECAST Following all the snow in the region over the past week it's looking like the return to sunny weather will continue for the week ahead. Temperatures are expected to be around freezing but gradually climb into the weekend and it's currently looking like it could be rather warm at the start of February, potentially reaching double digits above freezing at resort level.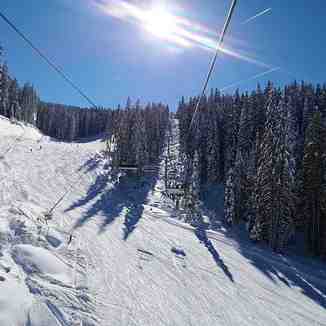 BULGARIA / ROMANIA REPORT It's mostly been more of the same in Bulgaria and Romania with mostly sunny weather. There were a few snow flurries reported in Bansko (20/80cm / 8 / 32") earlier in the week and temperatures are hovering around freezing point, sometimes above in the valleys and below on the higher slopes. Terrain open remains limited to high runs and those with snow-making cover.

FORECAST There's more light snowfall in the forecast for southeastern European ski slopes with 5-10cm of snow expected (a few centimetres at a time) over the next week. Temperatures look set to fluctuate between well above and well below freezing over the coming week too.
CZECH REPUBLIC / SLOVAKIA REPORT A fairly dry week in the Czech and Slovak republics with just a few centimetres of snowfall reported in recent days and overcast skies. Jasna (30/80cm / 12/32"), the region's largest resort, has the most terrain open with almost all of its 30+ runs skiable, as well as the deepest reported snow in the area.
FORECAST It's looking like it will turn snowy at the weekend around the Tatra mountains with 10cm (4 inch) falls forecast daily from Saturday into next week, although the further away we get the less certain the forecast is. Temperatures a little below freezing on the mountain, a little above down at resort level.

USA / Canada

NORTH AMERICA INTRO A second "mostly good" week for snowfall and temperatures across most of North America's ski areas after the very mixed fortunes of the first two months of the season across the continent. The Pacific Northwest region has continued to be dumped on with some resorts reporting another 40 inches/metre plus of snowfall, similar amounts to what they've had every week of 2020 so far (and more of the same is expected for the coming week). So it's no surprise the region still holds the current "deepest snowpack in the world" title. There's been a lot of snow in the Rockies over the past week too and there's been some lower temps and good snowfall for parts of the Midwest and The East which had particularly suffered from warm temperatures and/or dry/rainy spells over the past few months. So it is good to see improving conditions here. It's only more southerly resorts that continue to face battles with mother nature (too warm and dry) in some areas.

ROCKIES REPORT We've had a return to snowier weather in the central and northern Rockies with Utah's Alta (111/111" / 278/278cm) and Snowbird (108/108" / 270/270cm) topping the table in recent days for both deepest snow in the state and biggest snowfalls, with around 210 inches (25cm) in the past few days. That's just the latest after a week which has seen more than three feet/a metre of snowfall. Both are fully open with plenty of fresh snow. Less heavy snowfall the further south you go but there's still been plenty in the past week for much of Colorado with Breckenridge (54/54" / 135/135cm) topping the snowfall table there with 2 feet (60cm) in the last seven days.

FORECAST The week ahead looks like it will be fairly dry for most of the Rockies so it should be a good time to enjoy the recent snowfalls. A few more centimetres/inches are expected but nothing that will amount to much with a mixture of sunshine days and some days with light cloud.

USA WEST REPORT The Northwest of America has continued to report the country's heaviest snowfall, as has been the case right through January (after the no-show-snow warm December). Mt Baker (124/205" / 310/414cm) currently tops the table for the world's deepest snowpack and was again one of the big winners for snowfall over the past seven days, reporting almost three feet (90cm) more snow; however, this week, it's Washington state neighbour Steven's Pass ( 90/127" / 226/318cm) which has got the biggest number with 42 inches (104cm) of snow. For the first time this month that wasn't the heaviest in the world though, with a few resorts in the French Pyrenees posting a little more. But, essentially, it's still very, very snowy here.
FORECAST No real change in the 'Snowmageddon' effect hitting the Northwest for the past month with the world's snowiest resort, Mt Baker, and its neighbours in line to receive another 50 inches (1.25 metres) or so of snowfall over the next seven days. The snow should fall fairly constantly through the week with little let-up in sight. Temperatures should stay a little below freezing keeping the snow in good shape.
MIDWEST REPORT We've had more usual winter weather for the midwest over the past week with low temperatures and snow showers. Big Powderhorn Mountain (30/60" / 75/150cm) has one of the deepest bases in the region and reports another six inches (15cm) of snowfall in the past few days. Granite Peak Ski Area in Wisconsin (48/88" / 120/240cm) tops the snow depth chart, however. Like most ski areas in the region, it has all runs open and all lifts turning.
FORECAST It's looking like cold, cloudy weather with occasional light snowfalls for much of the region over the coming week. Temperatures may drop as low as single figures Fahrenheit at times although a warmer front at the weekend could briefly bring temps back above freezing for a day or two. Just the odd inch of snowfall here and there is forecast.

USA EAST REPORT It seems to be ever-improving conditions in the east with more snowfall reported along with some consistent cold weather for snow-making. A number of eastern areas have posted a foot (30cm) or more of fresh snow in the past few days here. Among them Smugglers' Notch Resort (14/50" / 35/125cm) in Vermont and its neighbour, Stowe (14/48" / 35/120cm); however, most ski areas in the region are currently enjoying their best conditions of the season so far.
FORECAST After the recent snowfall the weather is looking drier over much of the coming week but with low, low temperatures (potentially as low as -10F at times on the mountain). Not much fresh snowfall in the forecast, just the occasional inch or two; however, with the cold weather the existing freshly-fallen snow should stay in good shape and snow-making systems will have perfect operating conditions where needed too.

CANADA WEST REPORT Still more powder for western Canada where Big White (229/296cm / 88/118") tops the snow depth table with another 24cm (9") in the past few days. The heaviest snow has continued to be over on the BC coast though as it has been right through January. The region has been catching up after the warm and wet end to 2019. Whistler Blackcomb (245/245cm / 94/984") has had more big falls and has over 230 runs open (all but one in the biggest ski region in North America and reports ever-better conditions.
FORECAST The forecast for Canada's western ski states looks very similar to the one for the past four or five weeks now, very heavy snow on the Pacific coast. There could be as much as a metre in total (again) with more fresh snowfall inland too. Not so much in eastern BC and Alberta where temperatures are lower, here it's more likely to be 10-30cm (4-12 inches) in total.

CANADA EAST REPORT Quebec's long-awaited start to something like a normal winter appears to be continuing for the time being with more decent snowfalls reported in recent days and through the past week. Camp Fortune (81/81cm) reported one of the bigger accumulations in the province with 25cm (109") of fresh snow in the past 24 hours, 40cm (16") in the last 48. Tremblant (30/45cm / 12/18") has the biggest area open with more than 100 trails (all but one) skiable and also reports 25cm (10 inches) of fresh snow. Owl's Head (140/140cm), down in the south of the province, has the deepest snowpack in the region with 12cm (5") of fresh and has about two-thirds of its terrain open.

FORECAST After the recent snowfall it's looking like clear, sunny weather for the rest of this week over much of eastern Canada. Temperatures are above their January average but should stay below freezing for most resorts both day and night, making snow-making possible and meaning no thaw. There's some light snowfall expected from the weekend but, currently, it just looks like the odd centimetre/inch rather than anything substantial.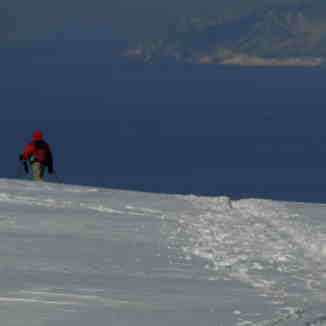 JAPAN REPORT SnowJapan.com, who have people on the ground reporting independently on snow conditions across the country, report that Japan's ski season remains far from normal, being the warmest and least-snowy in memory. It is a mixed picture though, both geographically and on a day-to-day basis. Last week saw some decent snowfalls and then it was too warm again for a while. Now it is generally cold but dry. The best known international resort Niseko (100/240cm / 40/986") continues to post some of the best snowfall stats in the country with 125cm (4 feet) of snow in the past fortnight and a seasonal total to date passing the 5-metre mark this week. That's about half last year's total at the end of Jan 2019 and a third of the total for Jan 2018.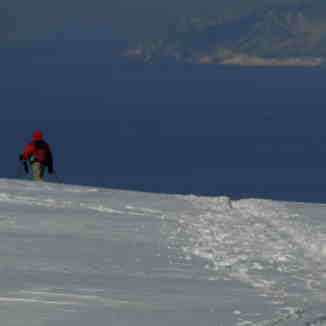 FORECAST Not a lot of change in the forecast for Japan as we move into February. For Niseko temperatures should be between a few degrees and 10 plus degrees below freezing and there's light snowfall expected over the next week; however, it's just a few centimetres each day. A similar picture elsewhere in Japan.