Wereld Sneeuw Overzicht
We hebben deze pagina gemaakt om u te helpen de beste sneeuwcondities te vinden. Het combineert verleden, huidig en toekomstige gegevensbronnen uit Snow-Forecast.com en woord regelmatig geactualiseerd. Het Sneeuw Overzicht wordt bijgewerkt op maandag en donderdag voor alle grote skigebieden. Live Ooggetuige Verslagen worden live getoond als ze via twitter door onze wereldwijde netwerk van verslaggevers zijn ingestuurd. De Skigebied Selectie lijsten geven lijsten van skigebieden uit de hele wereld aan waar nieuwe sneeuw wordt voorspeld, poeder wordt gemeld en de nieuwste sneeuwhoogtes.

SNOW NEWS UPDATED 24 SEPTEMBER 2018

INTRODUCTION In Europe, heavy cloud and the potential for fresh snow fell on Monday 24th September, completely curtailing visibility in our Austrain and Italian resorts currently operational. There has been fresh snow in both South America and New Zealand, keeping slopes in great shape for the final weeks of the season. Australia saw more typical late season conditions, though thanks to a fantastic winter many have postponed closing dates.
AUSTRIA Hintertux (0/75cm) was in thick cloud on Monday 24th September, with a likelihood of some fresh snow falling across the resort and the wider region. Resorts Dachstein, Kaprun, Kaunertal, Molltal, Pitztal, Solden and Stubai Glacier all currently closed, though are expected to begin winter operations in the coming weeks.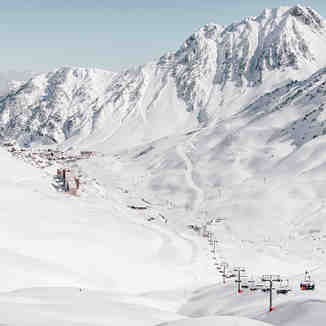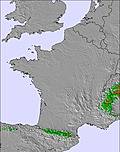 FRANCE There is no longer any summer skiing available in France.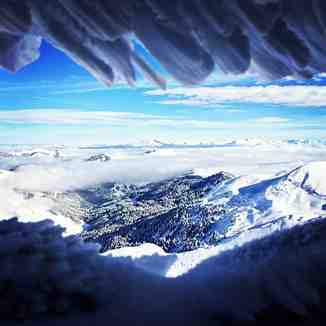 SWITZERLAND In Switzerland, high winds led to the closure of all glacial lifts and skiing in both Saas Fee (0/200cm) and Zermatt (0/300cm) on Monday 24th September. This is expected to dissipate from Tuesday, with the rest of the week looking clear and sunny.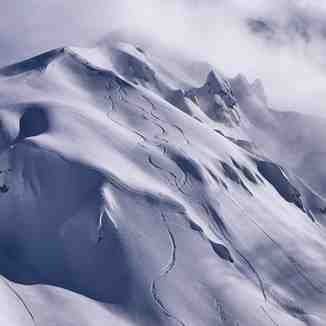 ITALY The slopes of Pass Stelvio (0/160cm) were completely blanketed in thick cloud, giving zero visibility and limiting any skiing options on the glacier.

NORTH AMERICA Summer skiing has now ended in North America for the season.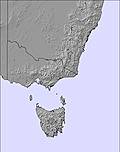 AUSTRALIA Typical spring conditions continued to dominate our featured Australian ski resorts over the past few days, with a continuation of cold nights allowing for good snow quality and grooming, softening up fast in the hot sun. Given the warm daytime conditions over the previous few weeks, some key pistes have lost too much snow to be operational, though given the bumper season many resorts are still offering a good range of skiing with most lifts running. Perishers (176cm)is the only resort that has lost more than one or two lifts. Expect a cloudy Tuesday this week, though the predominantly clear skies will continue for the majority of the week.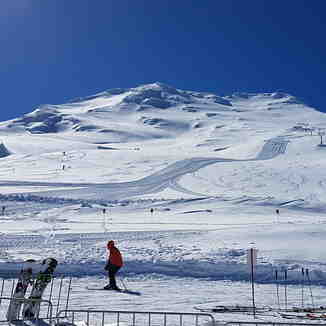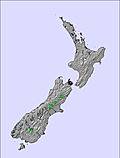 NEW ZEALAND In more unseasonal weather, there was a fresh round of snow over some of our New Zealand ski resorts. Highlights include 15cm over Cadrona (75/150cm), while smaller amounts were recorded over Mt Hutt (60/120cm) and Rainbow (68/103cm). Other resorts still operational continued to benefit both from recent snowfall and a great season snow wise generally. With the snow on the ground, there should be plenty of skiing on offer for the remaining week or two of the season. Porter Heights (50/90cm) was temporarily closed on Monday 24th due to limited visibility. Mount Dobson, Treble Cone and Mt Lyford were closed for the season.

SOUTH AMERICA Our two Argentinian resorts still operational saw yet more unseasonal fresh snowfall, with 15cm a piece on the upper slopes of Cerro Caterdral (0/65cm) and Chapelco (5/65cm). Cloudy conditions lingered on Monday 24th, with temperatures sitting around freezing. According to current forecasts, there is a high chance this snow may linger for the rest of the week. I Chile, Nevados de Chillan was closed due to extreme weather, while Valle Nevado (08/120cm) extended the season until the 7th October.h October.