Wereld Sneeuw Overzicht
We hebben deze pagina gemaakt om u te helpen de beste sneeuwcondities te vinden. Het combineert verleden, huidig en toekomstige gegevensbronnen uit Snow-Forecast.com en woord regelmatig geactualiseerd. Het Sneeuw Overzicht wordt bijgewerkt op maandag en donderdag voor alle grote skigebieden. Live Ooggetuige Verslagen worden live getoond als ze via twitter door onze wereldwijde netwerk van verslaggevers zijn ingestuurd. De Skigebied Selectie lijsten geven lijsten van skigebieden uit de hele wereld aan waar nieuwe sneeuw wordt voorspeld, poeder wordt gemeld en de nieuwste sneeuwhoogtes.
SNOW NEWS UPDATED 22 OCTOBER 2019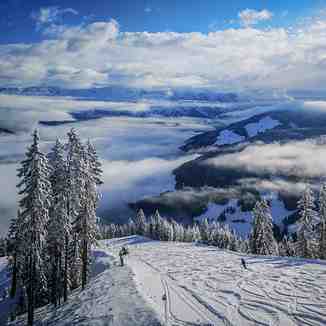 INTRODUCTION The start of the 2019-20 ski season continues to gather pace as more ski areas open in the Northern Hemisphere taking the tally past the 20 mark at the weekend. Among the new openings were Kitzbuhel in Austria, the first area in the Alps without a glacier to open for the season, and Idre Fjall in Sweden, the first for 19-20 in that country. The Grande Motte glacier at Tignes finally got the delayed start to the French season underway on Saturday too.
AUSTRIA The 'non-glacier' 2019-20 ski season got underway in Austria at the weekend as Kitzbuhel opened about 2km of runs using snow-farming (spreading the previous season's snow stockpiled since last winter back out on the slopes). The event attracted thousands of visitors for the weekend along with lots of media. Kitzbuhel is the first non-glacier ski area in the Alps to open for the new season and begins a 200+ day season through to next May, despite having one of the lowest altitude ski areas of a major resort in Europe. It joins the eight Austrian glaciers that are already open and continue to expand the amount of terrain they have available, helped by some small to moderate snowfalls through the past week. Hintertux (0/45cm) is reporting the biggest area open at present with 32km of runs. Solden (8/75cm), which this week got the snow control go-ahead to stage World Cup racing on the final weekend of the season (traditionally opening the 19-20 Alpine racing season) has the second most with 23km of runs skiable.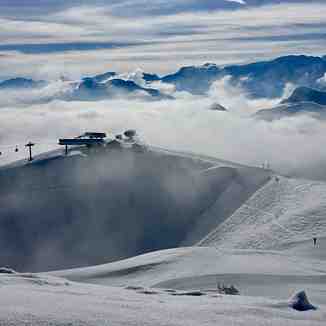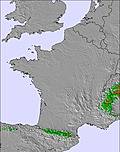 FRANCE The French ski season finally got underway on Saturday morning some three weeks later than hoped as Tignes opened terrain on its Grande Motte glacier. The opening appears to have been a knife-edge decision with the resort stressing only very limited terrain could open, suited to good-to-expert skiers only. Plans for Les Deux Alpes to open for 9 days of glacier skiing from Saturday have been shelved, however. The resort's operators say they'll open the resort but for mountain-biking only, preferring to preserve the glacier for the main ski season opening on November 30th.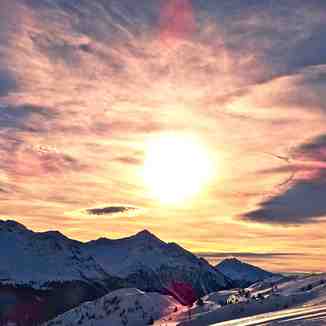 SWITZERLAND The number of areas open in Switzerland continues to grow and with four open and more scheduled to open next weekend, it's currently the country with the second most areas open after neighbouring Austria. The Diavolezza glacier in the Engadin Valley, known as St Moritz's third ski area, was the latest to open at the weekend. It joins year-round Zermatt and Saas Fee, both of which have around 15km of slopes and terrain parks open and the Titlis glacier above Engelberg, which reported a foot of fresh snowfall last week. More Swiss areas are set to open over the next few weekends including the glacier slopes at Laax and potentially the Gemstock areas at Andermatt.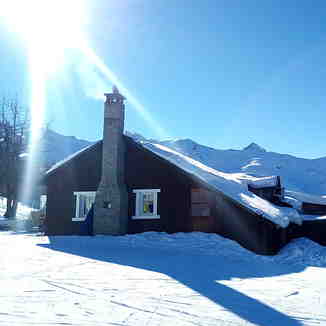 ITALY No change this week on Italy's ski slopes with summer ski area Passo Stelvio (50/150cm) into the final fortnight of its 2019 operations, which began last spring; and the Val Senales (15/40cm) glacier area the only other open option this week. At least one more area is expected to open this coming weekend, however, with Cervinia aiming to open its high slopes linked to Zermatt from Saturday. A second area, Sulden am Ortler (Solda all'Ortles) in the South Tyrol, which traditionally aims to open some slopes in October each autumn, is also aiming to open this coming weekend.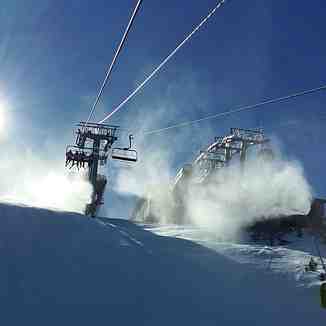 ANDORRA There are currently no ski areas open in the Iberian peninsular and resorts in the region don't normally open until the very end of November, at the earliest. That said, a late October snowfall last year did lead to at least one area opening early at the very end of October.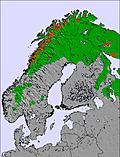 NORWAY/SWEDEN Sweden's ski season got started on Friday with Idre Fjall opening several downhill slopes using snow-farming techniques. As part of the opening day celebrations, the lifts operated free of charge between noon and 2pm on opening day. Heavy snowfall was reported in the area on Saturday to give fresh cover on top of the machine-made snow. There are now four areas open in Scandinavia with Finland's Ruka and Levi also opening with snow saved over summer from the previous winter, spread back out on the slopes. Norway's Galdhopiggen summer ski area, on the country's highest mountain, is still open; however, next week is expected to be its last before it closes down for 2019 at the end of the first weekend in November. A second Swedish area, KÃ¥bdalis, is due to open for the season this Saturday.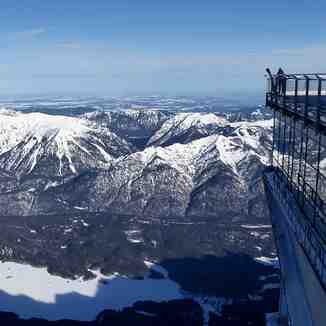 GERMANY There's nowhere currently open in Germany where most of the country's ski areas traditionally open for the season in December. The Zugspitze Glacier, which operates the country's highest lifts and usually has its longest season, expects to start its 2019-20 season in mid-November.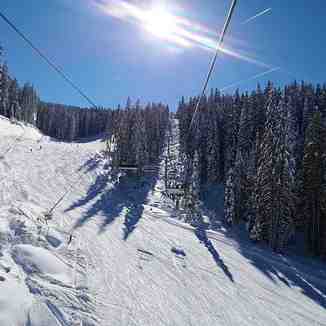 BULGARIA Eastern Europe has already seen some snowfall on higher slopes in the Tatra Mountains but the region's ski areas do not usually open before November at the earliest, with most not doing so until well into December.

SCOTLAND There are no ski areas currently open in Scotland and there has not yet been any snow seen on the country's mountain tops. It is not impossible that one of the country's ski centres could open in October if there was an unseasonal early snow dump, The Lecht has opened for Halloween before in similar circumstances, but there's nothing like that on the horizon so far; however, the resort did do some snow-making last week with its all-weather snow-making system, saying it meant it would definitely be opening some terrain in early December, whatever the weather. It has also been announced that Glenshee will be the fourth Scottish area (of five in the Highlands) to install a snow factory all-weather snow-making machine from TechnoAlpin following its terrible season last year when it was hardly able to open due to lack of natural snow and temperatures too warm for conventional snow-making.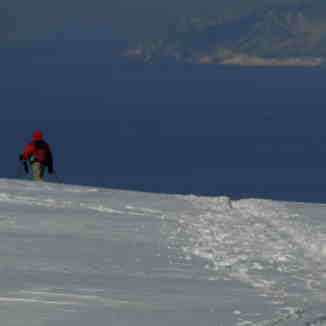 JAPAN There are no ski areas currently open in Asia. Resorts in Japan tend to start operations in the latter half of November or later.

USA After all the excitement of the big battle to open for the start of the 2019 season in North America last weekend, things have been quieter over the past seven days with no new openings after Arapahoe Basin (46/46cm) and Keystone (46/46cm). A third Colorado area, Loveland, says it is very close to opening and may do so in the next few days but is yet to confirm the day. Temperatures in the state have been on a bit of a roller coaster with some more fresh snow but also some very warm temperatures, at times. Elsewhere in the US, there's been widespread excitement as low temperatures brought snow to mountains over large parts of the country including the first significant accumulations on the East Coast where skiers hiked up Whiteface to hit the 7 inches (16cm) or so there. There was also snow in the midwest and more in the northwest with Utah areas reporting up to a foot (30cm) in total over the past four or five days. More ski areas may open at the weekend if it stays cold, with Mt Rose at Lake Tahoe in California confirming at the weekend it will open this Friday 25th. Their Wizard Chair will be spinning Friday through Sunday, 9 a.m. to 4 p.m. They said lift tickets are $20 for kids and adults. Areas like Killington, in Vermont and Sunday River, in Maine are also hoping to open before the end of the month but have been thwarted a little by often warm temperatures.

CANADA The Canadian ski season is set to start in Alberta this Saturday as Nakiska ski area, the closest to the provincial capital Alberta, has announced it will open for the season at 10am on the 26th. This will be the resort's earliest opening in its 31-year history since it was created for the 1988 Calgary Olympics. Resort staff said several good natural snowfalls in the past month along with snow-making efforts mean skiers and boarders can expect snow lying 50-60cm deep on around 3km of trails when the resort opens for a preview weekend. It will close again next week, however. At the same time, there is a chance some East Coast areas like Mont Saint Sauveur will open if temperatures are cold enough for snow-making.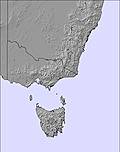 SOUTHERN HEMISPHERE The Southern Hemisphere's ski season is kind of continuing towards November, the final month of spring there (by the meteorological measure). Although the last areas that were still open daily, Cardrona and Turoa, closed on Sunday. However, Turoa's fellow resort on Mr Ruapehu, Whakapapa (141/293cm), has announced it will be operating through to the end of November, although only with one lift and only at weekends and only if conditions are good. Currently though, it should be re-opening next Saturday 26th October. All other ski areas in Australia, Chile and Argentina are reported closed for 2019 now.

EUROPEAN WEATHER OUTLOOK It's currently looking like a fairly calm week ahead in the Alps. Temperatures should be double digits above freezing down in the valleys but closer to zero above 3,000 metres. There's not much precipitation in the forecast even at high altitudes until towards the weekend. Currently, forecasts aren't for heavy snowfall then either, but it does look like there'll be more flurries. Presently, the bigger snowfalls are expected further west in the French and Swiss Alps.

NORTH AMERICAN WEATHER OUTLOOK There's more snow in the forecast for ski areas in western North America with centres in Alaska potentially seeing another 30-60cm of snow on high slopes. There's 10-20cm forecast for the Rockies around Colorado and Utah keeping things nice and snowy in the pre-season there. It all bodes well for Nakiska's planned opening this coming weekend, hopefully with some more fresh snow in addition to the snow-making effort. It's looking less promising for the snow-making centres hoping to open further east with mostly sunny skies in the forecast and temperatures even at the tops of the mountains well above freezing.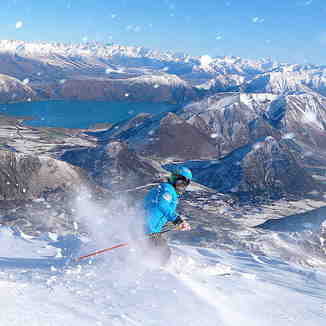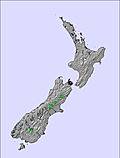 SOUTHERN HEMISPHERE WEATHER OUTLOOK It seems slightly ironic that the Southern Hemisphere, or at least Mt Ruapehu in New Zealand, is looking like one of the most wintery places on the planet in this week's forecast, even though almost everywhere else has closed south of the Equator as we move to late spring. Temperatures look set to stay sub-zero for most of the coming week with temperatures cold from the top to the bottom of the mountain and hitting double digits below zero at some points.