Wereld Sneeuw Overzicht
We hebben deze pagina gemaakt om u te helpen de beste sneeuwcondities te vinden. Het combineert verleden, huidig en toekomstige gegevensbronnen uit Snow-Forecast.com en woord regelmatig geactualiseerd. Het Sneeuw Overzicht wordt bijgewerkt op maandag en donderdag voor alle grote skigebieden. Live Ooggetuige Verslagen worden live getoond als ze via twitter door onze wereldwijde netwerk van verslaggevers zijn ingestuurd. De Skigebied Selectie lijsten geven lijsten van skigebieden uit de hele wereld aan waar nieuwe sneeuw wordt voorspeld, poeder wordt gemeld en de nieuwste sneeuwhoogtes.
SNOW NEWS UPDATED 16 SEPTEMBER 2020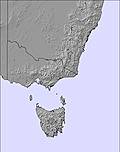 INTRODUCTION There's a definite 'end of the season' feel in most Southern Hemisphere ski areas right now. Indeed, some are closing for 2020 earlier than they might otherwise have been expecting to due to the impact of the pandemic, in some cases because they can't open due to lockdown, in others because it's not viable to operate due to the extra costs vs possible end of season revenue.
AUSTRALIA REPORT It's another mostly snowy week in Australia, and with all the ski areas in Victoria still closed, it's generally the big resorts in New South Wales: Perisher (35/113cm / 14/45") and Thredbo to choose from. The warm weather and the lack of many natural snowfalls this season are taking their toll on the cover and Perisher's open terrain has almost halved from a high point of 80km of runs in late August to 42km now, only just clinging on to its status as having the most terrain open of any ski area at present (there's not a lot of competition). Temperatures are still staying around zero overnight at the top of the runs but are hitting 10 degrees above freezing in the daytime, 15 degrees on the warmest days at the base. This is not good for snow cover which is thawing fast, nor for running snow-making machines at night.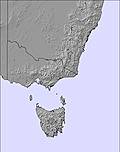 AUSTRALIA FORECAST After the sunny days of recent weeks there is precipitation in the forecast for Australian ski slopes this week. The only problem is temperatures are so warm this looks most likely to fall as rain, not snow, potentially leading to a further deterioration in the snowpack.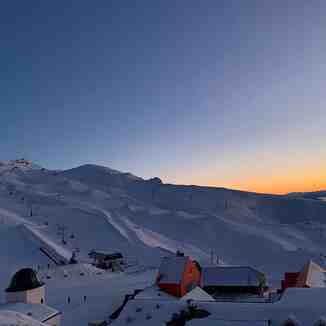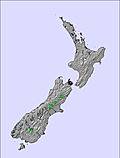 NEW ZEALAND REPORT After a snowy period just over a week ago now, followed by an awesome few days on New Zealand's slopes as the sun shone down on the fresh snow, it has turned rather stormy to start this week, although that does mean more snow, along with some strong winds. Cardrona (34/160cm / 13/64") reported 15cm (six inches) of fresh cover in the 24 hours to Tuesday afternoon and some great midweek skiing, temperatures a degree or two below freezing. Mt Hutt (79/180cm / 32/72") has the country's deepest base. The ski season is starting to wind down in New Zealand, perhaps a little earlier than usual due to the pandemic. The Broken River club field announced last weekend would be its final weekend of the season, going out on something of a high after 30cm (a foot) of snowfall on Thursday and Friday last week. Treble cone is one of the first of the larger ski areas to announce it will be closing for the season next weekend, on Sunday 20th September; however, that date is already a one-week extension on the initial closing date so there's a chance it may extend again. Other larger New Zealand ski areas have said they're staying open into October. Coronavirus restrictions are set to be lifted across New Zealand's ski areas next week so the country should end the season with the 'old normal' where no social-distancing is required.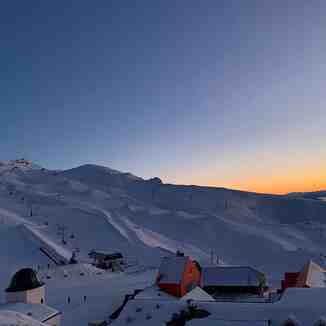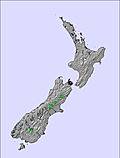 NEW ZEALAND FORECAST The current cold, sometimes snowy and stormy weather in New Zealand should continue through to Friday, after which skies are expected to clear, temperatures rise and the sun reappear. It's currently dropping to double digits below freezing at times, but on Saturday and Sunday it could go in the other direction above freezing and have a very spring-like feel in the air.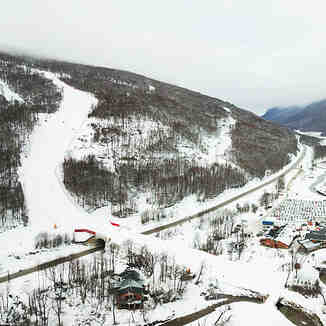 ARGENTINA REPORT The end of season feel extends to Argentina where Caviahue decided to call it a day on its short 2020 season at the weekend. Despite this the snow has continued falling on Argentinian slopes, around 15cm (six inches) reported on Monday/Tuesday. Catedral (55/190cm / 22/72"), near Bariloche, now has the most terrain open of any ski area in the world (45km of runs), although it was closed earlier this week by the weather. Cerro Bayo (50/300cm / 20/120") has the deepest snowpack in the world at present.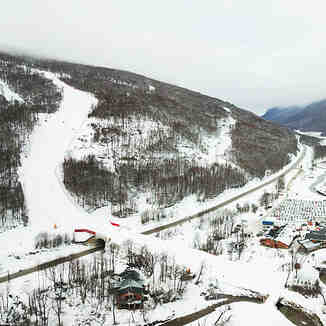 ARGENTINA FORECAST The snowstorms should pass by the end of Wednesday leaving clear skies and a sunny end to the week. With spring starting to get a grip though it could be quite warm in the afternoons, reaching 10 or 15 degrees above freezing at times on lower slopes and well above freezing at the top of the runs too, which obviously isn't great news for the snowpack; however, most open resorts do have enough to see out the season.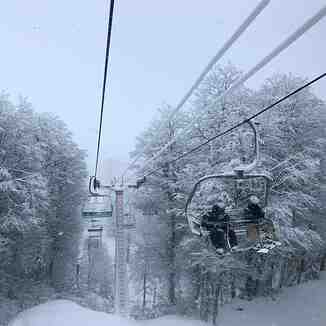 CHILE REPORT There's no change in terms of what's open in Chile, the same three areas as before: La Parva (30/80cm / 12/32"), El Colorado/ Farellones (30/80cm / 12/32") and Corralco (60/130cm / 24/52") and it looks very unlikely now that any other Chilean ski areas will open this season. There's little change in snow conditions on a week ago either, although the week has started cool and sometimes snowy at several of the areas, so the slopes have at least had a freshen up. Each has around 20km (13 miles) of slopes open, La Parva marginally the most at 24km (15 miles), all the same as a week ago.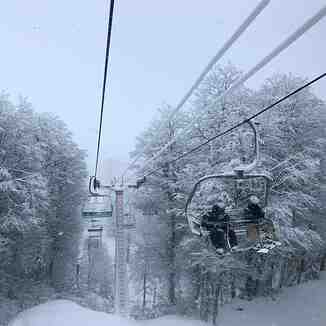 CHILE FORECAST After the snowy start to the week temperatures will be climbing and the sun returning over the next few days and in to the weekend. Temperatures should be double-digits above freezing in the afternoons by Saturday signalling the end of the 2020 season is arriving fast in Chile too.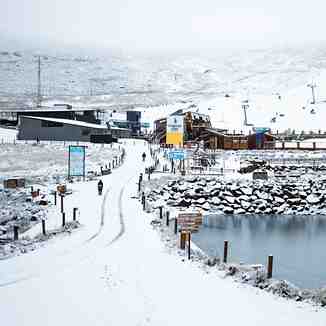 SOUTHERN AFRICA There are no known ski areas operating lifts for skiing in Africa at present. The 2020 season ended at Afriski, in Lesotho, during the last weekend of August and it never happened at Tiffindell, in South Africa, due to the lockdown through the winter there.

EUROPE INTRO The start of Europe's 2020-21 ski season could be considered only days away now (if you don't consider it started already last July when Saas Fee started its 20-21 season through to next April) with the first of around a dozen glacier ski areas due to open this coming weekend, several for the first time since forced to close early for last season back in March. Several glacier ski areas in Austria and Italy are due to open this coming weekend, almost doubling the number currently open if they do so. Italy's Val Senales has already opened for race team training and opens to all this Friday; however, it is yet to be confirmed if Austria's Mölltal or Sölden glaciers will be opening at the weekend as expected. In Scandinavia, the new season gets going later this month and during the first weekend of October with three centres due to open thanks to snow-farming. For now, two glacier areas remain open through September and there's been fresh snowfall for them over the past few days.

ALPS REPORT We should be back up to seven ski areas open in the Alps from this coming Saturday, and up in to double figures by the end of September. But for now, it's the same four it has been for the past month and they've been reporting mostly sunny weather and clear skies for most of the last week, albeit getting cooler. Austria's year-round centre of Hintertux (0/65cm / 0/26") is the only area currently open in the country (although that changes on Saturday), it continues to operate 20km of slopes. There are no areas currently open in France with Tignes due to open for the season in early October if conditions are right at the time. But Italy still has its Passo Stelvio (0/155cm / 0/62") operating. The snow depth here is down 20cm (8 inches) on a week ago but it still has six kilometres (four miles) of runs open. In Switzerland, there are two centres, Saas Fee (0/200cm / 0/80") and year-round Zermatt (0/220cm / 0/88"). As well as the highest lifts and runs in Europe, the latter is currently posting the deepest base in the Alps but Saas Fee as slightly more terrain open, 20km to Zermatt's 15km.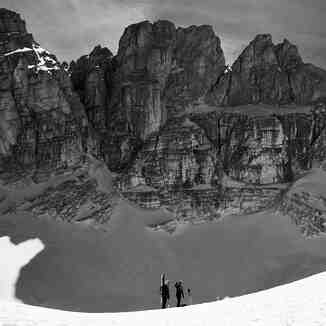 ALPS FORECAST The week ahead looks like it should see a mixture of sunshine and showers up on the glaciers. It's marginal, as it generally is at the time of year, whether those showers fall as rain or snow. Currently, models are pointing more to rain with temperatures a little above freezing, but it is so marginal it could easily go the other way and we live in hope. It's currently looking like it should be a little colder and more likely to be snow in Italy and Switzerland than in Austria.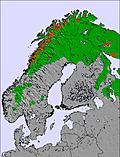 SCANDINAVIA REPORT Norway's Fonna (200/300cm / 80/120") and Galdhoppigen (20/90cm / 8/36") glaciers remain open and reported some fresh snowfall to start the week. We're into the last few weeks of the season at Fonna, which is due to close at the end of the month, its just open at weekends now. Galdhoppigen should continue through to November, overlapping with the first areas opening in Scandinavia for winter 20-21.
SCANDINAVIA FORECAST After some snowfall and a little rain at the start of this week the weather looks sunnier for the coming week (perhaps just a few more light showers on Friday/Saturday) with temperatures ranging from a few degrees below freezing up to seven or eight above.

USA / CanadaIt was quite a week in North America, particularly Colorado, with a remarkable drop in temperature of up to 60 degrees Fahrenheit that was just happening as we prepared last week's report. Initial snow at top of resort level was widespread with resorts in Utah, Wyoming and even as far south at Taos in New Mexico getting a covering; however, Colorado resorts reported the biggest falls by last Wednesday morning, eight inches (20cm) at Aspen and as much as 18 inches (45cm) at Monarch Mountain. At the same time, much of western North America was suffering extreme forest fires following weeks and months of heat. Ski resorts including Mammoth, in California, and Timberline, in Oregon, were closed to summer visitors because of the high danger level. On Friday, September 11th a lift was briefly set into operation at Wolf Creek in southern Colorado which had reported 15 inches (37cm) of snowfall and a few skiers made a few turns on the snow which accumulated there just to say it had been done really. They reported, "very wet snow" during this "test" of operations. Otherwise, there are no known ski areas operating lifts for skiing in North America at present. Although the snowfall last week has already largely or completely melted away again at most areas, the first ski centres are expected to start opening at high elevations in states like Colorado from late October. Nakiska, in Alberta, has set Friday 30th October as their target opening date, the first on the continent to name a date in October, although others will open sooner if conditions are good. There are no known ski areas operating lifts for skiing in Asia at present, except within indoor snow centres