Wereld Sneeuw Overzicht
We hebben deze pagina gemaakt om u te helpen de beste sneeuwcondities te vinden. Het combineert verleden, huidig en toekomstige gegevensbronnen uit Snow-Forecast.com en woord regelmatig geactualiseerd. Het Sneeuw Overzicht wordt bijgewerkt op maandag en donderdag voor alle grote skigebieden. Live Ooggetuige Verslagen worden live getoond als ze via twitter door onze wereldwijde netwerk van verslaggevers zijn ingestuurd. De Skigebied Selectie lijsten geven lijsten van skigebieden uit de hele wereld aan waar nieuwe sneeuw wordt voorspeld, poeder wordt gemeld en de nieuwste sneeuwhoogtes.
SNOW NEWS UPDATED 20 OCTOBER 2021

INTRODUCTION Winter continues to move closer in the Northern Hemisphere. There were some big snowfalls across western North America over the past week and in the Alps snow levels reached the valley floor at ski regions in Austria and Switzerland. Other mountain ranges on both continents posted fresh snowfall up high.
EUROPE INTRO The build-up to the full 21-22 ski season in Europe continues to look pretty promising both in terms of snow conditions, and the virus. Most mountainous regions across the continent have reported more snow and down to lower elevations. Several more glacier resorts have opened, including the first for this season in France and so far no country has announced plans for a pre-Christmas lockdown. We're coming up to a year since Austria, France, Germany and Italy announced that was the plan, shutting down glacier centres that had already opened, and ultimately keeping them closed through the whole of last winter. So it's time to hold our nerve and keep everything crossed that the staying-open-this-winter promise from most of these governments this winter come to fruition. In terms of fresh openings, the main news was the start of the French 21-22 season with Tignes opening its glacier lifts. In Austria, the Molltal glacier, which had opened back in the spring but had been then closed for nearly three months due to lack of snow-cover, finally managed to re-open one run and Italy's Cervinia has re-opened giving access to Europe's highest glacier slopes shared with Zermatt.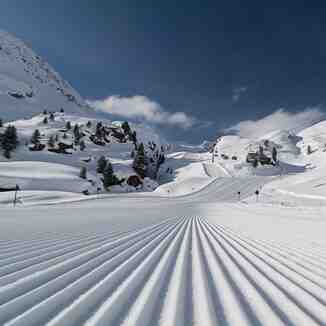 AUSTRIA REPORT Austria continues to dominate in terms of ski areas open at present, more than anywhere else in the world. There are eight glacier areas already open to choose from, although at the time of writing the Dachstein was only offering cross-country ski terrain. The Molltal glacier (0/50cm / 0/230") was the latest to (re) open, initially with just one run available. Elsewhere, there's a focus on terrain parks opening and Solden (7/80cm / 3/32") is gearing up to host the first World Cup races of 21-22 this coming weekend. It also now has more than 25km of terrain open. That's slightly more than the Stubai glacier (0/30cm / 0/12") which has 23km of runs open but less than Hintertux (0/105cm / 0/42"), which is up to 35km (22 miles), the most in the Northern Hemisphere and the world come next Monday when current world number one New Zealand's Mt Hutt is due to close. Austria's highest slopes on the Pitztal (5/60cm / 2/24") as well as Kaunertal (27/65cm / 11/26") and the Kitzsteinhorn (0/85cm / 0/34") remain open. As to conditions, it has been largely dry. But in the middle of last week, fresh snowfall did briefly turn valleys white all the way down to the resort base in areas like the Arlberg.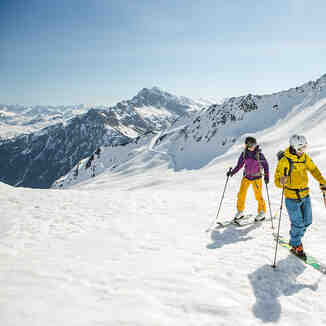 AUSTRIA FORECAST The current largely dry conditions should end by Thursday when a cold weather front will bring light to moderate snowfall, potentially 10-20cm (4-8 inches) of fresh by the weekend. Temperatures also dipping to double digits below freezing at the weekend.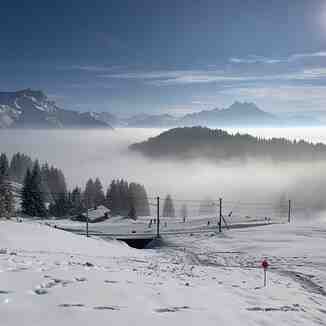 SWITZERLAND REPORT Three centres remain open in the Swiss Alps although a fourth, the Diavolezza glacier near St Moritz, is expected to join them this weekend and the number of areas open may double again the final weekend of the month when Andermatt, Crans Montana and Laax are among the Swiss areas aiming to open if conditions allow. Not much fresh snowfall in the past week although some was noted reaching the valley floor last Wednesday-Thursday. One odd statistical change has come from Engelberg (5/.30cm / 2/12"), which usually posts one of the deepest snow depths in the world and upon opening, last week went straight to the 'deepest base in the world' mark again claiming over 3.3 metres (11 feet). This week that number has been reduced by 90% to one of the thinnest in the world for an open area. We don't know if it's an error or a change in the way they measure depths. Europe's highest slopes at Zermatt (0/150cm / 0/60") remain open as do the runs at nearby Saas Fee (0/165cm / 0/66").

SWITZERLAND FORECAST Staying largely dry and sunny until late Thursday when a front will move in dropping temperatures below freezing to low levels and delivering 10-20cm (4-8 inches) of snowfall; a nice freshen up by the weekend.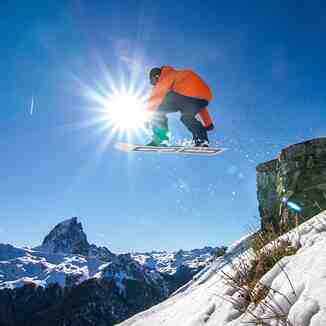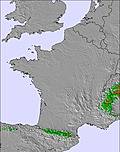 FRANCE REPORT Tignes (0/50cm / 0/20") is reported to have opened for its 21-22 ski season, the first in France to do so. The resort's glacier has 50cm (20") of snow lying on it. Although the French Alps have not had the heavy snowfall of some Austrian and Swiss glaciers in recent weeks, there has been some snow this month and Tignes reports 8cm (3") freshly fallen in the past few weeks and current temperatures on the glacier at -4C. There's about 6km of slopes open so far with Tignes reporting the funiculaire and cable car are running from 8:30 am to 3:15 pm and the Vanoise and Panoramic chair lifts, as well as the Champagny and Termignon, lifts running too. The French national ski team were training on the slopes last week. A second French ski area, Les 2 Alpes, plans to open for two weeks of skiing and boarding this weekend. Tignes used to be open for skiing and boarding year-round but has progressively shortened its opening periods. Until recently it tried to open for at least one day of every month of the year but even before the pandemic put a stop to that ideal, climate-change meant it failed to open in September as hoped in successive years. This year it has officially given up trying to. It was a similar scenario a year ago, shortly before the governments of Austria, Germany, Italy and France announced pre-Christmas lockdowns which eventually were extended through the winter. This season though, the governments concerned are so far stressing that ski areas will be open to ski tourism throughout the season.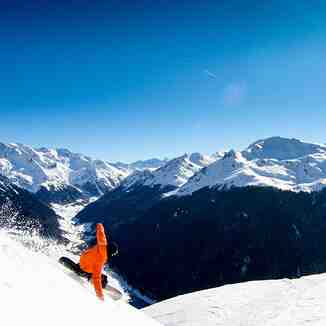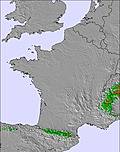 FRANCE FORECAST Temperatures on French glaciers staying around zero and after more sunny and dry weather midweek a major front is expected to move into the Alps from Thursday with a potential for 20-40cm (8-16") of fresh snow. This will, hopefully, be a big boost of cover, especially coming just days before Les 2 Alpes is due to open.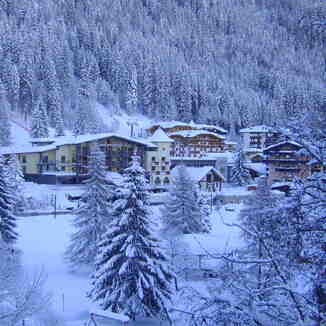 ITALY REPORT Cervinia (0/150 / 0/60") opened for the season at the weekend. It made a point of warning skiers it would offer online ticket sales only after receiving bad PR last year when apparently non-socially-distanced were photographed queuing for tickets in the autumn. The resort offers access to shared terrain with Zermatt and reported some fresh snow cover. It joins already open Val Senales (0/40cm / 0/16"), which has had the Italian national squad training there over the past week, and Passo Stelvio (10/165cm / 4/66") which is coming to the final few weeks of its five-month plus 2021 summer ski season. The past week has been generally dry and sunny in Italy but has been cold up on the glaciers.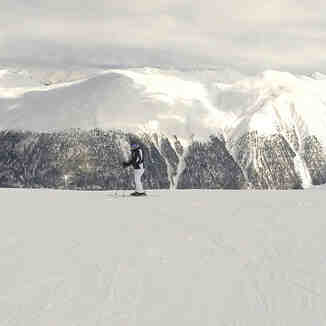 ITALY FORECAST Temperatures are falling further and snowfall is expected on Italian peaks over the latter half of this week. Perhaps not so heavy snowfall as further north but still 10-20cm (4-8") is expected on glaciers by the weekend and temperatures 5-15 degrees below freezing up at 3,000m. Cold in resort too, freezing overnight even in the valleys.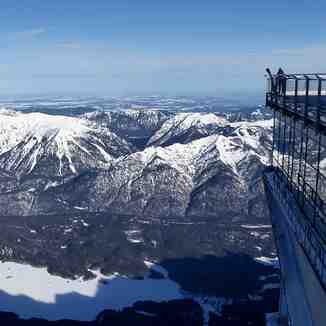 GERMANY REPORT Germany's ski season isn't due to start for over a month but the Zugspitze has been reminiscing about the 2001-2 ski season, which began in mid-October that year after a big early-autumn snowfall. There's been a little more snow up high there this past week.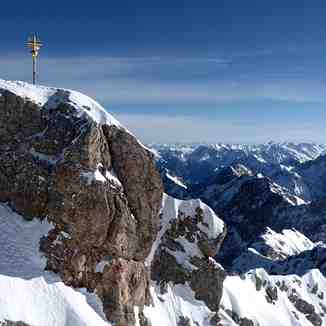 GERMANY FORECAST Mostly sunny for the next few days with cool temperatures in the Bavarian Alps. Early signs are for a temperature plummet and heavy snowfall next weekend with a front moving in and temperatures expected to dip as low as -10C on higher peaks.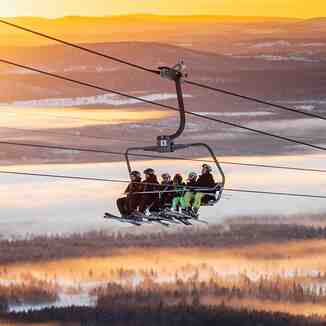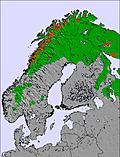 SCANDINAVIA REPORT Excitement is building in Sweden where Idre Fjäll is due to be the first ski area in the country to open, this coming Friday, thanks to snow farming. 3.3km (two miles) of cross country and downhill trails are being created. It has also been snowmaking with temperatures low enough to fire up the cannons. The centre will join Norway's Galdhøpiggen (10/50cm / 4/20") summer ski centre, now into its final fortnight of its 2021 season and recently-opened Ruka (0/50cm / 0/20") and Levi (0/30cm / 0/12") in Finland. These centres have announced that the weather has been cold enough for fresh snowmaking on top of the snow from last season, now spread back out on the slopes. There's also been the first natural snowfalls of the season turning surrounding slopes white too.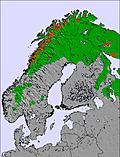 SCANDINAVIA FORECAST Cold temperatures are forecast for the coming week in Northern Scandinavia with moderate to heavy snowfall through the remainder of the week and into the weekend, temperatures staying subzero overnight. Assuming things play out as expected things will look very wintery by this time next week.

SCOTLAND REPORT Temperatures dipped again on Scottish hills at the end of last week and there was a light dusting of snowfall on the country's highest slopes, but it has warmed up again to start this week. Ski areas in the country hope to start opening from early December.

SCOTLAND FORECAST Typical Scottish weather for the week ahead with sunny spells, showers and plenty of cloud and wind. It's currently unseasonably warm but temperatures should drop again towards the weekend.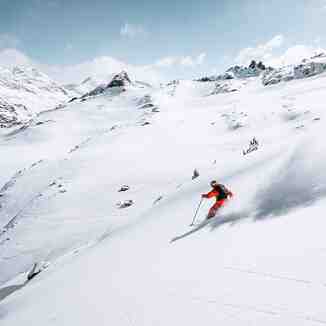 SPAIN / ANDORRA REPORT The warm and sunny week last week that thawed a lot of the freshly fallen snow from earlier this month has changed a little since the weekend with some cloud moving in. Overnight lows in the mountains have got down to around freezing but daytime highs in the valleys are still double-digit. So there's no sign of a return of winter at present, but then we are still six weeks or more away from the expected season start.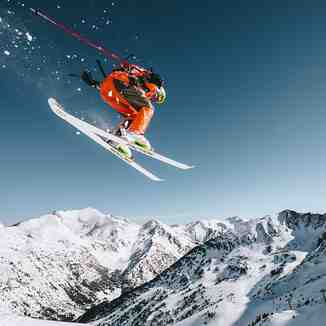 SPAIN / ANDORRA FORECAST A more changeable week than the past 10 days or so with more cloud and rain in the forecast. With temperatures dropping that rain could potentially be snow on higher slopes by the weekend.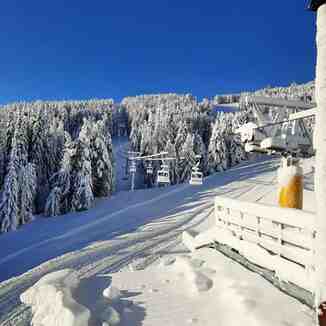 BULGARIA / ROMANIA REPORT It's been cold and snowy in the Balkans and resorts like Bansko in Bulgaria have been posting images of snow-covered slopes. At Kopaonik in Serbia, the snow level has reached resort level. The first ski areas are expected to start opening in the region in about a month.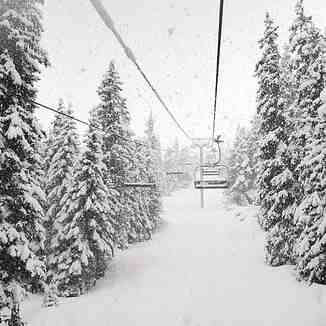 BULGARIA / ROMANIA FORECAST Warmer and drier this coming week than the past week but remaining cool overnight. Daytime highs of 15-20 degrees down in the valleys will impact the snowfall of recent days.
CZECH REPUBLIC / SLOVAKIA REPORT There's been more snowfall at altitude on the highest slopes in the Czech and Slovak republics. Ski centres are not expected to start opening here until late October, at the earliest.
CZECH REPUBLIC / SLOVAKIA FORECAST A mixture of sunny and cloudy days with temperatures 5-10 degrees above freezing in the valleys, closer to freezing at the top of the slopes. Some light snowfall is forecast on high slopes for the end of the week and into the weekend.

USA / Canada

NORTH AMERICA INTRO It has been an exciting week in western North America with unusually heavy snowfall for this early in the autumn. The snowfall has been very widespread with some areas in the Rockies reporting up to three feet (90cm) of fresh snow in 72 hours as well as low temperatures in the 20s Fahrenheit, perfect conditions for snowmaking. By Tuesday the first skiers were hitting the slopes in Colorado and Utah to enjoy a foot of fresh powder, either hiking up to earn their turns or resort staff allowed to use lifts while the resort remained officially closed. By Friday, Wolf Creek and Arapahoe Basin, in Colorado, were announcing they would open on Saturday and Sunday, respectively; the first in North America for the 21-22 season.

ROCKIES REPORT Ski areas in the Rockies have been reporting some of the biggest early October snowfalls in memory with a week now of low temperatures and moderate to heavy snowfall. Ski areas in Utah have tended to report the most snow falling although most in Colorado say they've had a decent snow build up too. Winter Park, which posted the most snowfall in the state last season, said it had hit 12" (30cm) by the weekend. Silverton Mountain was perhaps the first area to run its lifts to access the powder in the middle of last week. But that was just for the enjoyment of ski patrol. They didn't actually open to the public. Similarly, people were seen hiking up at resorts like Alta whilst other areas like Telluride warned people to stay away from the freshly snow-covered slopes due to pre-season preparatory work with heavy machinery. In the end, Wolf Creek won the race to be first in the state, the country and North America opening for the weekend on Saturday 16th following 14 inches (35cm) of snowfall. It ran the beginner Nova Lift for early season turns. Arapahoe Basin opened Sunday and although not open at the time of writing, Keystone did signal its intention to open imminently saying it will offer 40 acres of terrain from day one. Likewise, Loveland said it expects to open very soon. Sunshine has now returned but it has stayed below freezing overnight and not too warm in the daytime.
ROCKIES FORECAST The sunshine is set to stayfor the coming week but high altitudes should still see overnight lows well below freezing and daytime highs only getting 5-10 degrees above freezing at resort level. So, in short, some of the fresh snow will go at lower elevations but higher centres that have built up a base with snowmaking should be ok.

USA WEST REPORT Plenty more snow along the mountains of the western US with a wintry look from California up to Washington State. There have been several periods of snowfall, the latest on Sunday-Tuesday bringing up to a foot (30cm) of snowfall to the Tahoe region. Nowhere has announced an early opening as yet so it is now just over three weeks until resorts like Mammoth are scheduled to kick off their 21-22 season. The other good news is that the wintry weather coupled with heroic efforts by huge teams of firefighters means forest fire danger that threatened some resorts is finally waning, Kirkwood announced at the weekend they'd been given the all-clear to open.

USA WEST FORECAST A series of storms is set to move through over the next week bringing weather highs and lows. More windy periods, more precipitation and hopefully more snow, although the temperature fluctuations between the 40s and high 50s/low 60s Fahrenheit may limit this. However, overnight lows will be close to freezing.

MIDWEST REPORT A year ago ski areas in the Midwest were among the first to open in North America. Temperatures have been dropping but it is still looking a little too warm for any to open at present. Especially with warmer weather and sunshine over the weekend.
MIDWEST FORECAST It is getting cooler for the week ahead with overnight temperatures dipping down to around freezing and daytime highs in the 40s/low 50s Fahrenheit, so snowmaking opportunities are getting closer if perhaps not yet quite here.

USA EAST REPORT The past few days have seen some quite stormy weather along the East Coast, with heavy rain, wind and even lightning strikes in some areas. But it remains fairly warm, too warm for the region's famous snowmaking arsenal to fire up.

USA EAST FORECAST Drier for the next few days and temperatures overnight in mountain regions getting close to zero. But currently, it looks warmer again for most areas at the weekend and it still looks unlikely that any centres can start snowmaking just yet. When temperatures do consistently dip below freezing centres can fire out enough snow to open within 48 hours or so and it's not unusual for resorts to open in the region before the end of October.

CANADA WEST REPORT It has been quite a snowy week across western Canada's ski slopes with most of the resorts in the region posting images of their runs getting increasingly deeply buried. We're now only just over a fortnight away until the first ski centres in the region are expected to open their first runs for 2021-22. The past few days have been a little drier to start this week, but it has stayed cold up in the mountains.

CANADA WEST FORECAST A largely dry week forecast with plenty of sunshine but overnight lows at or a few degrees below freezing. Therefore, snowmaking systems could be fired up at some centres if required.

CANADA EAST REPORT It has been another autumnal week in Ontario and Quebec with temperatures dipping closer to freezing, but still without any sign of snowfall. Instead, there's been a good deal of rain over the past few days.

CANADA EAST FORECAST After a lull in the rainfall midweek, it's looking like more rain for the last few days of the week and into the weekend. Temperatures remaining cool and close to freeing on the ski slopes.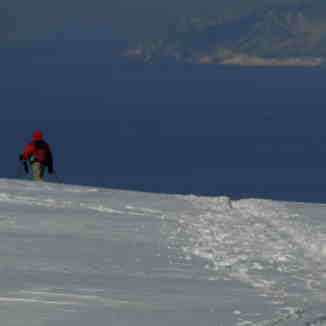 JAPAN REPORT There have been more snow flurries on high peaks across Japan as temperatures cool as autumn progresses. Niseko posted images of snow-cover down to about mid-mountain as did Hakuba, at the weekend. Myoko and Furano also posted snowy upper mountain pics and there has been an online video of keen skiers hitting a slope barely covered by snow. On Hokkaido, daytime highs have been closer to 10C in the mountains and overnight lows at freezing or a degree or two below. So it's looking promising for the main season start now about a month away. The only area known to have started its season already is a small centre in China's Altay prefecture.

JAPAN FORECAST Mixed weather for the week ahead with some sunny days, some rainy and with temperatures staying cool to cold. That means the chance of more snow in the mountains. Overnight lows in mountain resorts are again forecast to be around the freezing point. Southern HemisphereThere was fresh snowfall in Australia on the slopes of Victoria in Australia while Perisher, in New South Wales, said it got 5cm (2"). But all ski areas are closed there. In fact, all ski areas in the Southern Hemisphere are now closed except in New Zealand where four ski areas remain open following The Remarkables (85/110cm / 34/44") closure at the weekend and Broken River, which re-opened for a day at the weekend before closing again. But it looks like the last week of the season here too with Cardrona (25/81cm / 10/32") saying they'll close this Sunday 24th and Mt Hutt (30/260cm /12/104") along with Mt Ruapehu's Turoa (20/205cm / 8/82") and Whakapapa (0/147cm / 0/59") areas aiming for Monday 25th. Mt Ruapehu had hoped to open in to November but decided mother nature says no, issuing this statement on Monday."After much deliberation, weather watching, and many extra grey hairs, the decision was made today that we will not be extending the winter season at either Whakapapa or Tūroa. With temperamental weather rolling through, marginal snow depths below mid-mountain, and the continuation of unpredictable Covid alert levels, we will not be able to open beyond the scheduled Labour Day Monday (25 October).†New Zealand has had a mixed bag of weather including some glorious spring days and even some snowfall to start this week as temperatures dipped back down towards freezing. However, strong winds have been an issue with Cardrona deciding to close on Sunday because of them. Temperatures have started climbing again now though and are back to double figures.