Wereld Sneeuw Overzicht
We hebben deze pagina gemaakt om u te helpen de beste sneeuwcondities te vinden. Het combineert verleden, huidig en toekomstige gegevensbronnen uit Snow-Forecast.com en woord regelmatig geactualiseerd. Het Sneeuw Overzicht wordt bijgewerkt op maandag en donderdag voor alle grote skigebieden. Live Ooggetuige Verslagen worden live getoond als ze via twitter door onze wereldwijde netwerk van verslaggevers zijn ingestuurd. De Skigebied Selectie lijsten geven lijsten van skigebieden uit de hele wereld aan waar nieuwe sneeuw wordt voorspeld, poeder wordt gemeld en de nieuwste sneeuwhoogtes.
SNOW NEWS UPDATED 17 AUGUST 2022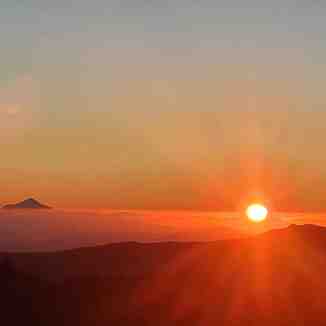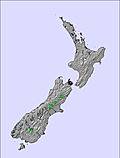 INTRODUCTION It has been a good week in the main ski regions of the southern hemisphere with more snow falling and some sublime days following the falls. Ski areas in New Zealand reported ideal weather over the weekend with blue skies, light winds and temperatures a degree or two after the snowfall last week. The snow was falling in Australia and the Andes at this point with some whiteouts before the calm returned. Afriski in Lesotho, Southern Africa, is also open for a few more weeks as the season winds down there.
SOUTHERN HEMISPHERE INTRO It's been a very snowy week for most ski areas in the southern hemisphere. Australia has had multiple storm fronts pass through the snowfields since last week's report and some resorts have had more than half a metre of snow. For New England, the snow mostly fell at the end of last week, with near-perfect conditions for enjoying it reported in the days since. In The Andes, the snow started falling at the start of this week and is still dumping down in many places. With about a third of the season left for most areas (although Lesotho' Afriski has named Monday 1st September as their closing day), it's looking good almost everywhere right now.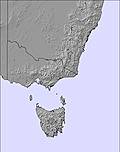 AUSTRALIA REPORT It has been a constantly improving picture in Australia after the setback of the rain and wind storm now already almost a fortnight ago. Conditions had already turned wintery at the end of it but the past week has seen a return to snowy weather with lower temperatures and seven-day accumulations are some of the best of the season outside the huge falls back at the start. The country's biggest area Perisher (90cm/36"/146cm/59") reported the biggest accumulations last Friday morning with 17cm (7") of fresh and since then it has kept getting snowier. It's had all 65 km (41 miles) of slopes open and all but one of its nearly 50 lifts spinning this past week. After about a 48-hour break the next snowfalls began late on Sunday bringing another 20-30cm (8-12") of fresh snow to many centres and meaning some have had the best part of half a metre (20") more snow in the past week. The snow didn't just float down benignly though, there was some wild and windy weather driving it in which impacted some lift operations for a time. Thredbo (85/146cm / 34/58") has the joint-deepest reported snow in the region with neighbouring perisher but all the other main centres have similar totals and everything is open.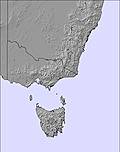 AUSTRALIA FORECAST The recent snowfall has now eased away and we have a few clear days midweek with a mixture of sunshine and cloud before the next front moves in. This is expected to start from Thursday with light to moderate snowfall to end the week across most ski areas.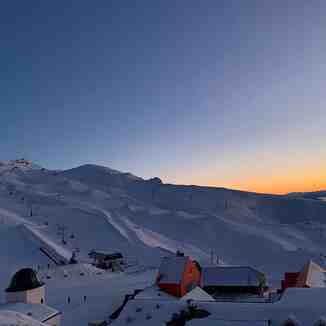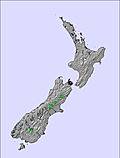 NEW ZEALAND REPORT It has been one of the best weeks of the season so far for ski areas on New Zealand's South Island with superb conditions at the weekend. Skies clears, winds dropped and temperatures hovered a few degrees below zero as most centres were fully open following more snowfalls last week, leaving plenty of powder to enjoy. With the base thawing away at Norway's Fonna glacier which has posted the world's deepest base for the past three months or so, Temple Basin (110/300cm / 44/120") is now officially the ski area with the deepest base in the world. The only real blip this week has been gale force winds on Tuesday which closed centres including Mt Hutt (157/198cm / 63/79") which reported these were much stronger than forecast, gusting up to 135kph (80mph). Otherwise, it and Coronet Peak (55/150cm / 22/602), which was also closed Tuesday, have the largest amount of terrain open in the country at present with 40km (25 miles) each. On the North Island, things continue to improve at Mt. Ruapehu which may still end up as the last ski resort open in the southern hemisphere in two months as it is most years. At the weekend they welcomed back the Giant at TÅ«roa, and the Far West T, Delta, and Rangatira at Whakapapa (42/91cm / 17/37").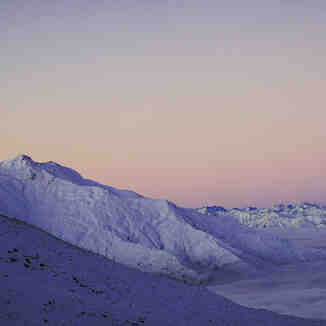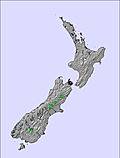 NEW ZEALAND FORECAST Conditions for the coming week look more like a return to recent trends with everything likely to be thrown at New Zealand's slopes. Snow, strong winds and unfortunately probably rain at lower elevations are all expected. The issue is it will be rather warm - in the +1 to +8C range, so precipitation that could be snow looks set to be rain at times, snow at others.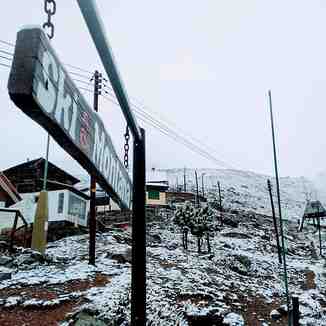 ARGENTINA REPORT It has been a very snowy start to the week in Argentina with most of the country's ski areas seeing significant snowfalls starting Sunday or Monday and the snow still falling as we post this report. Potential snow totals could be as much as a metre (40") for some higher slopes at some centres, but most will see around half that - still plenty though. All Argentinian areas are now fully open, or nearly so, with the biggest, Catedral near Bariloche (30/120cm / 12/48") reporting the most terrain open anywhere in the world at present with 80km (50 miles) of slopes skiable and more than 20 lifts turning. Most other ski areas in the country have upper slope bases now above the 1.5 metres (five feet) mark with Caviahue (160/220cm / 64/88") posting the deepest in the country.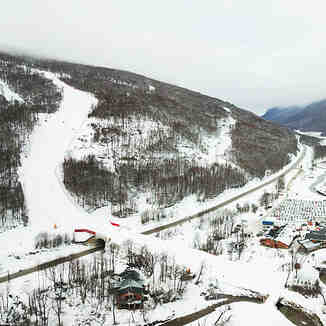 ARGENTINA FORECAST The heavy snowfall from the start of this week should begin to ease midweek and clear completely from most areas by Thursday. The latter part of the week and weekend should be largely clear and sunny, with temperatures a few degrees below freezing overnight with daytime highs of freezing to plus five Celsius - in other words, great skiing conditions and cold enough to keep the freshly fallen snow in good shape for longer.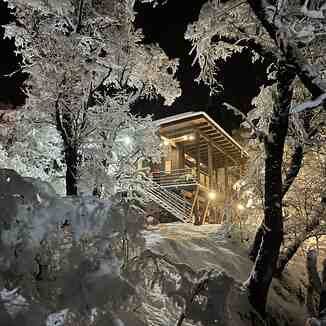 CHILE REPORT A series of storm systems are currently bringing plenty more fresh snowfall to Chilean ski resorts, less than a fortnight after the last big storms. Totals are currently still building but most areas should end up with at least 30-60cm (1-2 feet) of fresh powder and some as much as double that. The snowfall has been driven in by strong to gale force winds at times. It comes as Nevados de Chillan (80/350cm / 32/140") takes over the mantle of having the world's tallest reported snowpack and notes that its July snowfall totals were the best in a decade, a picture repeated at most ski areas in the Andes. Portillo (94/180cm / 38/72") reported 10cm (4") of fresh for Monday morning, with access roads closed by the weather but 100% of its terrain open.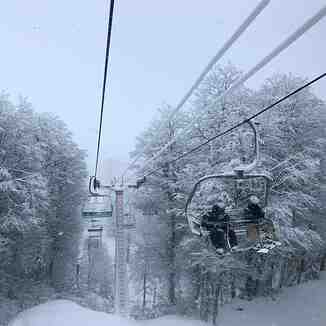 CHILE FORECAST The snowfall should ease midweek leaving drier conditions across the Chilean Andes, with temperatures in the range of -5 to +5C, but mostly staying a few degrees on either side of the freezing point. Plenty of sunshine and no further snowshowers on the horizon at present.
AFRICA REPORT We are into the final few weeks of the 2022 ski season in southern Africa with the one centre that's open there, Afriski, stating it will end its season on Monday, September 1st. The past week has seen some very low overnight temperatures and fresh snowfall for parts of southern Africa and Afriski reports its slope remains 100% open for the final days and weeks of winter.
AFRICA FORECAST The big gap between daytime highs, which could see double-figures above freezing Celcius this week, and overnight lows (which could continue to see double digits below freezing) continue. Mostly sunny skies are forecast with the chance of a little cloud to end the week.

EUROPE INTRO Things remain very challenging for the ski centres still open in Europe with another week of warm weather behind them. Almost everywhere in the alps has had to close with snow melted from glaciers, only Hintertux is still open, apparently thanks to snowmaking covering 6km (3.5 miles) of its higher glacier slopes. Other resorts like Passo Stelvio and Zermatt that should be open now say they'll re-open when temperatures drop and there's some natural snowfall. Up to now things did look better up in Scandinavia but Galdhopiggen says it has closed its slopes to recreational skiers and boarders as the terrain safe to open is limited and just allows race teams there now, that's the same as the current position at Saas Fee in the Alps, both say, again like Passo Stelvio and Zermatt, that they'll re-open to all when conditions improve. The other still open Scandinavian summer ski centre, Fonna, says its season will end this coming Sunday.

ALPS REPORT There's been no real change in the Alps from the position of the past few weeks with just one ski area open (and 'just' is the key word here), and a second believed to be still operating but for pre-booked race teams only. The centre that remains just open is Hintertux (0/15cm / 0/6") in the Austrian Tirol which describes the snow surface as "extremely icy" on the 6km (3.5 miles) of slopes it still has open. The runs open are the only ones with snowmaking cover allowing Hintertux to make snow when cold enough, the crucial difference in the present circumstances. Most of the past week have been, like most of those preceding them this spring and summer, warm and sunny. Temperatures have remained largely above freezing even up at 3250m at the top of the slopes and of course much warmer at lower elevations. Several other glacier ski areas that want to be open at present remain on hold until conditions improve enough to be able to re-open. They include Zermatt, where the glacier ski area, Europe's highest, should also be accessible from Cervinia over the Italian border this month in 'normal times' and Italy's Passo Stelvio. Hintertux and Zermatt are/were the world's only ski areas that aim to open 365 days a year. The pandemic caused the first break in this ambition, and now for Zermatt, it's climate change. It's a nervous time for the half-dozen or so glacier areas due to open for autumn skiing and the start of their 22-23 season from next month onwards. All have the same problem of having their glacial ice exposed and no snow cover to protect it. In separate but related news, the Glacier 3000 ski area above Les Diablerets in Switzerland says it will have to rethink its lift and slopes layout after the hot summer finally melted way an ice sheet that was 5 metres (50 feet) thick a decade ago, exposing ground buried under the ice for more than 2,000 years.
ALPS FORECAST There are hopefully finally signs of possible snowfall overnight above 3,000m in the alps to end this week and through the weekend. Although it will still get well into the 20s in Alpine resorts in the afternoons, up high we should see temperatures closer to freezing and getting a few degrees below overnight and rain in the valleys could potentially be snow up high. Snowfall or not the low nighttime temperatures should allow Hintertux to make more snow on its open slopes, hopefully enabling it to stay open and keep to its 365-day season gameplan.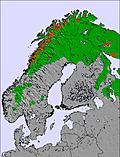 SCANDINAVIA REPORT The summer ski season looks to be fast nearing its end in Scandinavia with the two Norwegian ski centres that are still open saying in one instance that they'll be calling it a day on their 2022 run the Sunday after next and in the other that they're still open, but only to pre-booked race teams (like Saas fee) as there's not enough skiable terrain remaining to be able to accommodate recreational skiers and boarders as well. It's Fonna (100/150cm / 40/60") that will end its season early on the 21st of August, saying that conditions won't be safe after that. Until recently the centre had been posting the deepest base in the world but despite this and overnight lows close to freezing, there appears to have been a fairly rapid thaw. It says even if conditions take a sudden change for the better, it won't be re-opening this year. For now, though it is still open, although a week of mostly sunny skies and temperatures in the range of +5 to +15C on the slopes hasn't helped the remaining snow very much. Galdhøpiggen (0/50cm / 0/20") is the centre that has shut to the public while keeping open to teams. It was closed for three weeks in July to try to save the snow from the heat of the height of summer, but this doesn't appear to have been a successful enough plan. Like Passo Stelvio in Italy, as well as Saas Fee and Zermatt, the centre usually stays open until late in the autumn and stressed the current closure to the public is temporary until conditions improve.
SCANDINAVIA FORECAST The final days of Fonna's 2022 season should be a mixture of sunshine and showers. Ironically it does seem to be closing as temperatures begin to dip again and we should see overnight freezing by the end of the weekend on the centre's upper slopes at least.

USA / Canada

NORTH AMERICA INTRO Next week will be the final week of North America's 10-month-long 21-22 ski season with Timberline (0/150cm / 0/60") in Oregon, the only centre still open on the continent, confirming it will close a week on Sunday, August 1st. The past week has been another predominantly dry, warm and sunny one with temperatures in the 50s to 70s Fahrenheit further impacting the remaining snowpack. The centre currently has two runs open with the best conditions first thing in the morning, there's been no fresh snowfall on the Palmer Snowfield where the ski slopes are located for more than two months now.

NORTH AMERICA FORECAST It looks like the final week or so of their 21-22 season will be another warm and sunny one with more sunshine and warm temperatures forecast for Mt Hood in Oregon where Timberline is located.